The department of Poultry Science has been established since the beginning to provide undergraduate education in the poultry science. The department is also engaged in conducting both fundamental and applied research having direct application to the commercial poultry industry. In addition, the department also communicates the research findings through extension programs to poultry farmers.
"Earn While Learn" Scheme is being implemented successfully by participating UG students under Entrepreneurship Training Programme.
Ex- Academicians
1. Dr. S.J. Manwar, Associate Professor
2. Dr. M.R. Wade, Assistant Professor
Infrastructure & Facilities: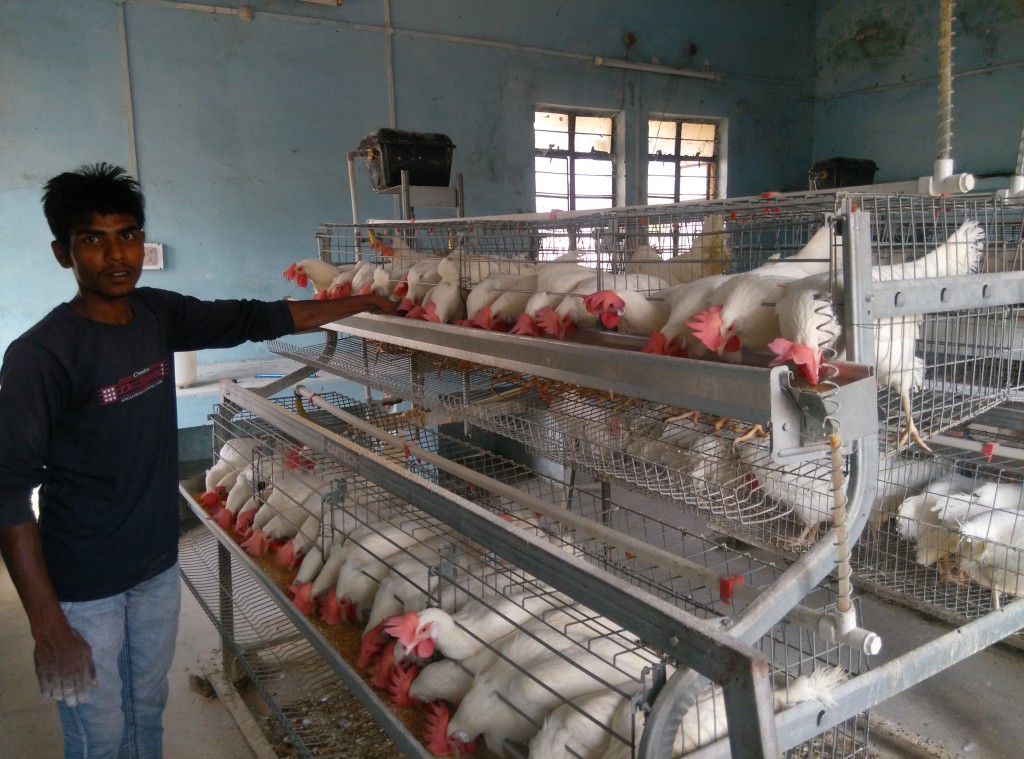 Layer Demonstration Unit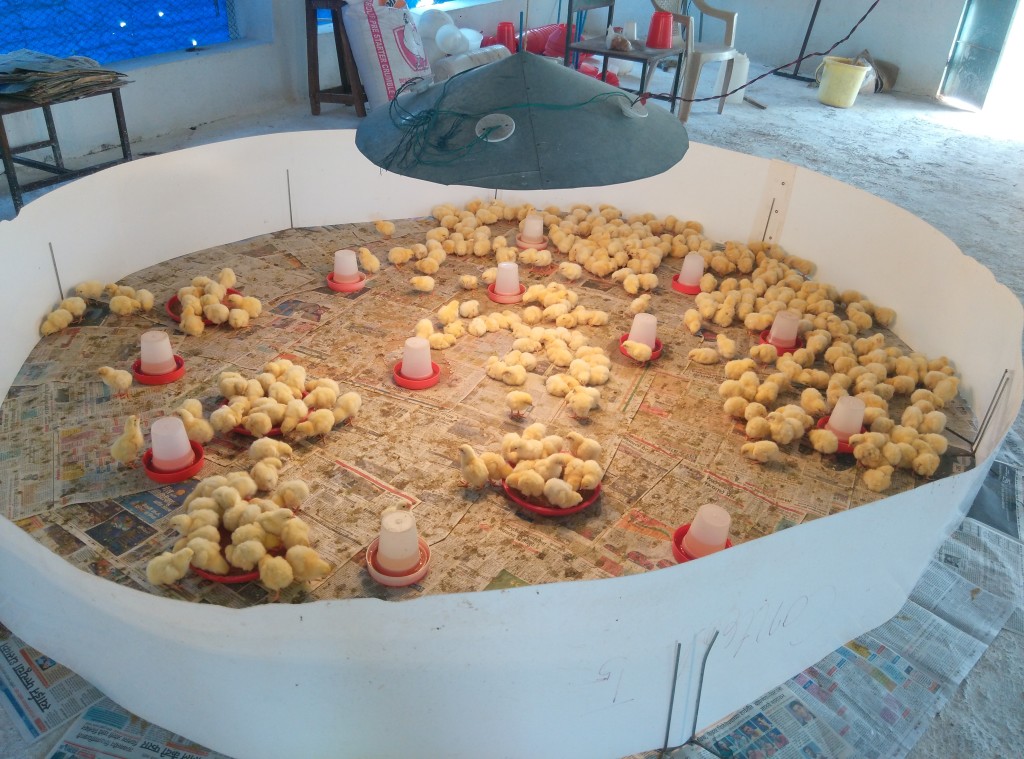 Broiler Chick Brooding
Research Project Completed:
Effect of different sources of drinking water and commercially treated water on the performance of broiler chicken
Effects of different litter treatments on litter quality parameters and the performance of broilers.
Enrichment of chicken eggs with vitamin E through dietary supplementation
Routine Activity:
Entrepreneur training to UG students on Broiler production
Services Provided:
Providing technical information to the farmers about broiler and layer farming as and when required
Future Plans:
Initiation of research on frontier areas like precise nutrient supply, improving gut health, use of un-conventional feed resources for reducing the cost of production.
Developing of suitable package including nutritional agents, herbs and additives for alleviating heat stress of egg as well as meat type poultry birds.
To prepare students for competitive examinations like ICAR- JRF, SRF, ICAR-NET etc.
Extension Activities:
The staff actively participates in the training programs organized in collaboration with MCED and ATMA.
The staff actively participates in the farmer's training programs, livestock show and judging competitions, farmers rallies organized at the Tehsil or village level.
Active participation of staff members of the department in the N.S.S. camp at village level.
Participated as a member of judging committee during "Poultry Judging competition" organized by District Animal Husbandry Department, Nanded and Yatra Committee at Malegaon Yatra Tah. Loha, Dist. Nanded on 28 Dec.2008.
Participated in "Bharat Nirman Lok Mahiti Abhiyan" – an exhibition organized by Patra Suchana Karyalaya in collaboration with Ministry of Information and Broadcasting, India Udgir during 21 to 25 February, 2009.
Department Faculty:
Dr. R.C. Kulkarni

M.V.Sc., PhD, NET

Assistant Professor

Email: kramvet23@gmail.com

More details…